Career Counseling Services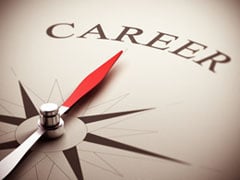 We know the hiring side and everything we do reflects our deep understanding of the job recruiting process. Why job seekers work with us: Because we utilize a plan that is proven to work. Check our Reviews Page written by professionals who have worked with us. After completing an initial assessment, an action road-map is customized for each person and focused on job search methodologies, powerful elevator pitches, resumes designed to produce interviews, interviewing techniques, networking skills and an understanding of the hiring side of the job search.
Why do companies work with us?
Companies work with us for two reasons: 1. Success empowering displaced employees to land new internal and external opportunities and 2. Fortifying current staff performance levels, improving delegation, networking, time management, and communication skills.
Renaissance Solutions: The double benefits of job recruitment and career counseling
At Renaissance Solutions, we take pride in the fact that we have successfully connected countless job seekers and hiring managers. With more than a 90% track record filling positions, our job placements and relationships with hiring managers endure the test of time.The recruiting process needs to match the job seeker's goals as well as hiring managers' needs. Substantial time is devoted to identifying requirements from job search candidates as well as hiring managers. This unique approach produces results because recruiting from both the hiring managers' and candidates' perspective facilitates an optimal match of candidate skills, strengths and interests with job opportunities.
Job Recruitment Agency in NYC
We present job seekers with job postings and job opportunities to produce solid placements. Our practice of building hiring side relationships as a job recruitment agency and counseling and collaborating with job seekers provides a solid foundation to fill jobs.
Long-term relationships are the foundation of our success and we have worked hard over the years to earn the respect of career counseling clients and job search candidates. This is evident by realizing the multitude of successful landings.
We strive to create the best match in the least amount of time and are committed to successfully connecting job seekers and hiring managers NOT agencies.