Everyone has the power of attraction. Our career counseling plan will teach you easily implemented methods to take responsibility for managing your career. Don't wait until you are out of work, stressed out or frustrated to revitalize your career. Even if you currently work for someone else, think of yourself as an entrepreneur. Accept and work with change. It's likely that you will have several careers during your life, possibly as a result of changes outside of your control.
Steven Davis has decades of experience collaborating with job seekers to optimally present themselves to hiring managers. We share our knowledge and teach you how to become more marketable. With the help of career coaching services, you will learn to visualize and communicate your value proposition and present yourself as a complete person– more than what your resume represents.
Career Counseling for Introverts and Extroverts
Create and grow a strong social network even if you are an introvert. Reaching out to people on a regular basis will strengthen your ability to drive your career. Build and develop your personal image. To be marketable to hiring managers, experience and education are not enough. You are more than your job and employment history.
Establish and cultivate your professional reputation.
Your professional reputation goes everywhere and is greatly impacted by social media. Our career counseling will help you understand that a positive reputation can be a game-changing difference. Accept the fact that you are not your job. Reflect on the reputation that you want to leave and communicate enthusiasm and pride by defining personal success stories.
Create the strongest possible resume
Learn how to revise your resume to match up to keywords in job descriptions. This will dramatically increase the likelihood of receiving a response. Since every job and networking opportunity is different, modifying resumes to match requirements delivers results and maximizes efforts with Applicant Tracking Systems, used by many firms to source candidates.
Learn more about our resume writing services here.
Optimize Job Search Results
Working within the corporate and recruiting hiring processes every day provides real world knowledge. We will teach you how and where to search and to be more proactive to improve your results. Posting resumes on job boards onto itself may not be the most effective strategy. Looking for a job is a full time job and our career counseling will provide the guidance to minimize time spent and maximize results.
See some of the job postings for agencies we work with.
Refine your interviewing skills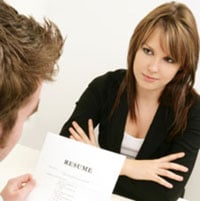 There is an "art" to the process of interviewing. This art is teachable. Once learned and part of your presentation, it will provide you with quantifiable results. Our career coaches will help you understand how to present yourself in the best way possible on the phone or during face to face interviews.
You only have one chance to make a first impression and differentiate yourself from other candidates. Our career coaches will teach you will learn how to increase your awareness of factual and behavioral interviewing techniques. Communicating an "Elevator Pitch" at will is a valuable tool for success. You will learn how to ask the most meaningful questions and determine if an opportunity is the best fit for you. Practicing mock interviews will help to prepare for any networking and interview style.
See our approach to interviewing.
Networking
Most jobs are found through Networking. Despite this, many people fear and dread the process. Through networking you will learn about new opportunities and make new connections. Our career counseling focuses on a comfortable way to approach potential contacts and build leads. We will show you the process and how messages are subtly and effectively communicated to contacts. After securing a position, it is beneficial to maintain networking efforts and capitalize on the momentum.