We present job search candidates with job postings that meet hiring managers' requirements and produce solid landings. As consultative partners in business, Renaissance Solutions shares our experiences, job search best practices, and trusted knowledge to help our clients and candidates find the employment or employee they need.
Our job search activities include proactively marketing our career coaching clients to companies and helping them fulfill their personalized career goals. We also work with and train HR and agency recruiters. Building these hiring side relationships provides a solid foundation to fill employment job postings.
Renaissance Solutions recruiting process is planned and designed to match the goals of the hiring company and fulfill job search needs.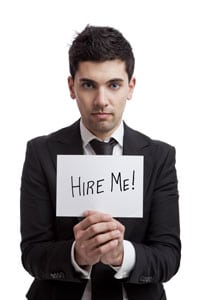 Substantial time is devoted to identifying requirements on both sides. Presenting only the best two or three candidates for any job posting enables us to have a 90% track record filling the job positions that we work on.
Our consultants and clients are highly satisfied because of due diligence taken to match resources with positions that fit best. These placements and the relationships with the hiring managers endure the test of time because we take the time to fulfill all expectations.
We have success with job searchers of all levels-from entry level and middle management to senior executives. We have created landings for recent graduates, professionals with 5+ years of experience and senior managers and leaders with 10+ years of experience in jobs such as:
Accounting, Finance, CFO
Administrative Support
Advertising, Account Management, Media Services
Business Analysis
Change Management, CRM
Corporate Technology
Database Architecture and Administration
Legal, Compliance, Regulatory Reporting
Project Management, PMO
Sales, Marketing Communications
Software Development
Technology, CTO
Trading Systems, Software Development and Design
Quality Assurance and Testing
We create the best match in the least amount of time
Our relationships with job seekers and clients define how we work. We are committed to giving a results oriented experience modified to your specific situation. This process always begins by carefully listening to your needs. We look forward to hearing from you. Contact us today about your job search.
View our job postings