Steven Davis has coached thousands of technology, marketing and all levels of business professionals in diverse positions through roles as Practice Director in global recruiting firms and as a Career Counselor and Coach with JPMorgan Chase Career Services. He has over 20 years of industry experience being an impartial observer, sharing advice and coaching professionals to fortify management skills, improve upward mobility and make a difference in their careers.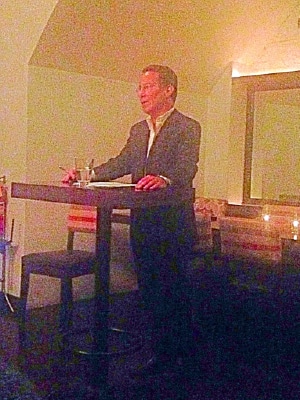 Coaching skills include success as a Career Counselor for the JPMorgan Chase Corporate Career Center, a Career Services organization of external coaches described by The American Banker as "the benchmark" and an "Exemplar of Excellence" in executive development programs. Steven has also worked with their employees whose positions were targeted for elimination, where he provided comfort, counseling and built confidence levels by instituting optimal plans to land interviews and secure job offers, in the least amount of time.
Additional work as a Career Coach within The Expert Engineer (E2) Program, which establishes and develops a network of expert engineers across the JP Morgan Chase Investment Bank Technology organization, enhancing the business value of technology solutions. It is a key leadership program aimed at developing and retaining key technical talent across the Investment Bank Technology group.
Steven regularly provides career counseling, workshops, job search techniques and tactical options to senior level marketing and technology professionals. He also collaborates with corporate hiring managers, HR recruiters and technology professionals.
Significant success coaching all levels of professionals has been a regular occurrence, by being an excellent listener and providing realistic road-maps and guidance to fulfill career goals. Steven utilizes strong analytical abilities and a desire to partner with professionals to fulfill career objectives. He always has the "best path to success" by customizing job seeker needs as a primary objective.
Click below to listen to the Internet Radio Interview:
Getting Back On The Map In Your Career
2017 Interview with Dice.com: Performance Reviews
2017 Interview with Dice.com: Lateral Moves
http://insights.dice.com/2017/02/02/making-sure-lateral-move-pays-off/
Career Coach
The New York Public Library: Science, Industry and Business Library
Invited to join a volunteer team of Executive Coaches and collaborate with out of work New York professionals to improve resumes, maximize interviewing skills, minimize job search efforts and create the best path of success to secure interviews and new opportunities.
Successful Internal Mobility Techniques

https://insights.dice.com/2017/10/31/tech-pros-ready-crossboarding/