Resume and LinkedIn Coaching​
Revamp Your Resume to Get Hired
We live in a dynamic digital hiring environment. Recruiters face enormous pressure to present the most qualified candidates to hiring managers. They are evaluated through performance reviews regularly and if they do not submit top candidates, they will receive warnings to improve. After a few warnings without improving, they are terminated and quickly replaced.
How does an applicant tracking system work?
A good ATS gives recruiters and hiring managers the tools and functionality they need to source, evaluate and hire the best candidates, faster.
As a result, Applicant Tracking Systems are utilized at over 80% of Fortune 1000 companies in order to verify the candidacy of applicants and save time. Since talent management professionals regularly recruit for at least 20+ roles every day, they are trained to eliminate job seekers as quickly as possible so they can spend their time interviewing qualified candidates.
Our resume and LinkedIn coaching services will provide you with a fully optimized resume to be used as a template and modified to match keywords for job descriptions. Your Renaissance coach will transfer knowledge to you so you will quickly understand how and where to modify your resume in order to have a match of keywords.
Why only 2% of applicants actually get interviews. Credit: By Workopolis
The Internet has made it simple to search and apply for many job opportunities. But sending out more applications doesn't increase chances of getting hired. Sending out better applications does. Employers have told us that sometimes as many as 75% of applicants for a given role aren't actually qualified to do it.
Experts say that only an even smaller fraction than that are selected for an interview. "98% of job seekers are eliminated at the initial resume screening and only the "Top 2%" of candidates make it to the interview", says Robert Meier, President of Job Market Experts. "Fixing the employment market requires helping job seekers become "Top 2% Candidates" who can meet employer's rigorous requirements and easily hit the "bulls-eye" of employer needs to ensure they don't make bad hires" continued Meier.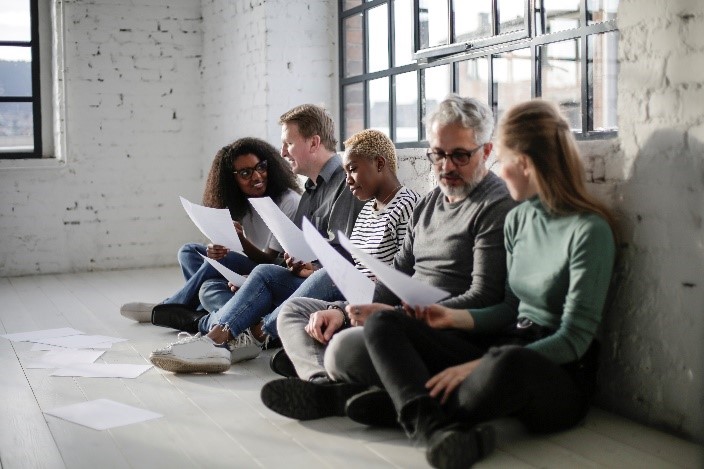 This is the gap we focus on filling.
Recruitment professionals are on LinkedIn every day searching for the best talent. When Microsoft acquired LinkedIn they improved the functionality of the platform. About 830 million people use the platform and it remains the most highly productive website for job seekers.
When hiring managers can't screen potential new hires in person, tools like LinkedIn are even more important. And 81% of talent professionals say that virtual recruiting will continue long after the pandemic. That's why in addition to resume coaching, Renaissance Solutions offers LinkedIn coaching as well.
Six people are hired through LinkedIn every minute. If that doesn't convince you it's worth having a solid presence on this network, this one should. Any company planning to hire new employees in 2022 needs a polished LinkedIn Page to help attract top-tier talent and leverage the channel to recruit candidates.
There are 77 job applications submitted every second on LinkedIn. To put this remarkable figure in perspective, that's 4,620 applications sent every minute, 277,200 sent every hour, and an incredible 6.65 million job applications sent every day.
16.2% of US LinkedIn users log in every day Of their 185 million members, LinkedIn's daily active users (DAU) account for 16.2% of them, working out at around 29.97 million users that log in to the platform daily.
What percentage of people get their jobs through networking?
Networking for Your Career

According to HubSpot, 85% of jobs are filled through networking. In fact, according to CNBC, 70% of jobs are never published publicly. These jobs are either posted internally or are created specifically for candidates that recruiters meet through networking.
Contact us to learn more about our resume and LinkedIn coaching services.